Why Elly Child Care
Elly Child Care is an integrated preschool, day-care, and creche service from Apogee Learning, a wholly owned subsidiary of Learning Edge India – the parent company of Little Elly preschools. It caters to the children from the age of 6 months onwards. Elly Child Care was launched in 2011 as an extension to Little Elly is a recognized child care provider and a preferred partner for large corporates & organizations such as ABB, Tech Mahindra, GE Healthcare, TVS Motors, JSW, ITC Green Centre to name a few. Elly Child Care centers are equipped to handle children as young as 6 months including facilities such as diaper changing rooms and feeding rooms for lactating mothers. A vibrant curriculum combining learning with play, delivered in a hygienic and comforting facility ensures the total development of each child at his/her own pace. Elly Child Care is certified by the Early Childhood Association (ECA) for adherence to required safety standards. ECC quality care in the aspects of physical, physiological & biological needs, also ensures overall development through learning activities.


Trained Care Givers
Environment As The Third Teacher
Safe & Secure Facility
All Year Round Operations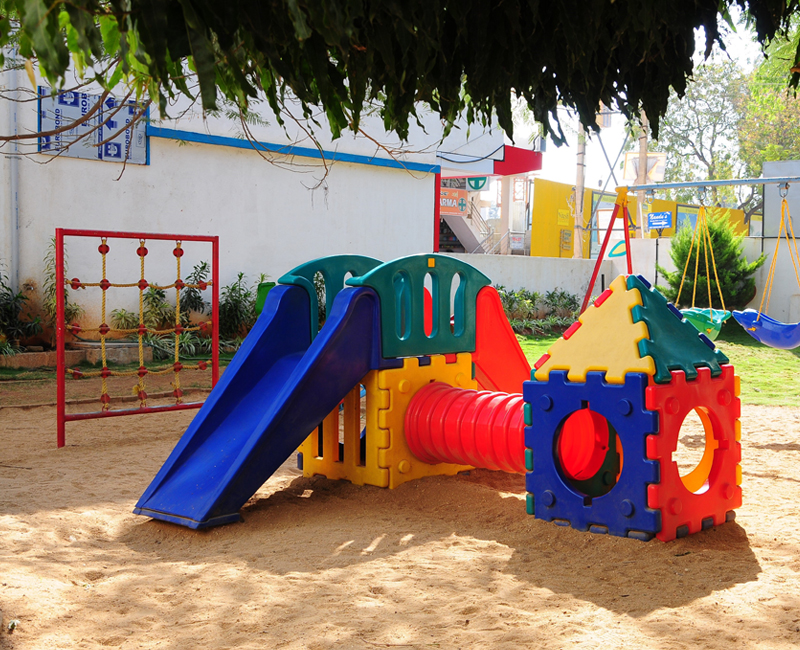 Age Appropriate Curriculum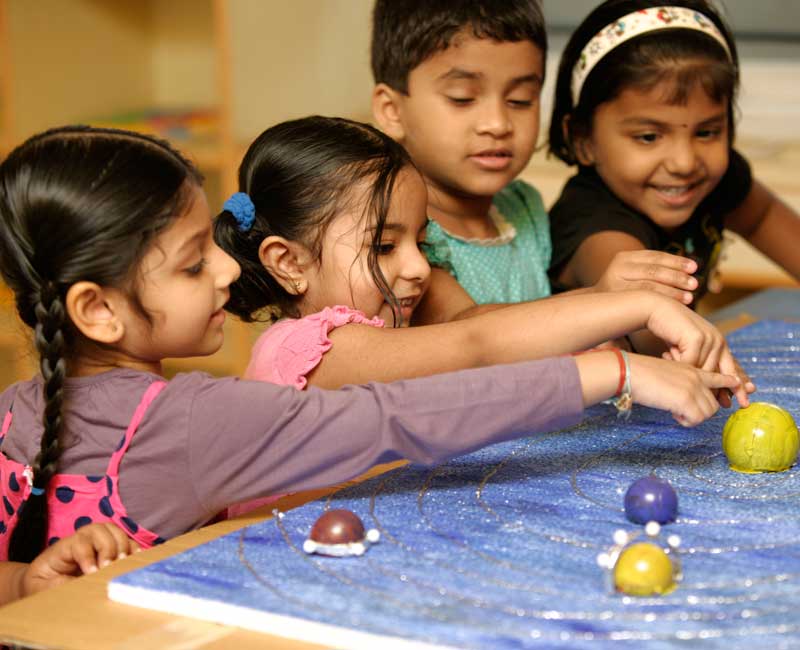 Open Door Policy For Parents
Bright Babies
(6 - 12 Months)
Inquisitive Toddler I
(1 – 2 Years)
Inquisitive Toddler II
(2 – 3 Years)
Inquisitive Toddler III
(3 – 4 Years Onwards)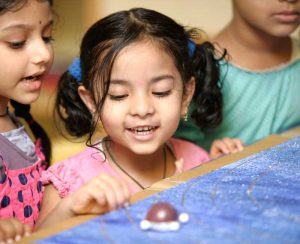 After School Care
( Upto 12 Years)
Testimonials
I am proud that my kid (Avika) is part of Elly group the kind of care they take towards individuals and activities they does that presence of mind we can feel in our home and more importantly the environment and hygiene. I request to maintain the same forever.
It's been almost 2 months now since my daughter Aarna started going to Elly Childcare in the ITC campus. She has joined the full day childcare program and everyday I see changes in her personality. She enjoys the whole day and identifies both her teachers and the helping staff.
My son has been with Elly Child Care for almost 2 months now. I cannot express enough gratitude to the staff at ECC in helping to mold and influence my son in such a positive and loving atmosphere. They have fostered an environment of genuine care and respect for the children.
Deciding on childcare was a big decision as neither of us had attended one. We realized that what we wanted from our childcare was an environment where we were confident that our child getting equal if not better care than.
Elly Child Care in Tech Mahindra is a good creche. They take care of kids very well. They maintain 3-4 categories based on age group. My daughter is in bright babies category(i.e 3 months to 18 months).My baby got adjusted.
It has been a great experience with Elly Child Care. I am really happy with the overall personality development of my son. The staff is really co-operative and nice. They take personal care and make him feel at home. They have.
This is Shyam, Daksha's father. The feedback about Elly Child Care is given below. As far as our relation with Elly Child Care goes, it has always been a positive one. Daksha's teachers and auntie's have been very loving
We are very thankful to Elly Child care for taking care of Eliza. My daughter is very happy and she is learning a lot. A Big Thank You to Ambika Mam. My daughter is very fond of her..
My son is in Elly Childcare. At the end of each day I can read about what he has done and see photos of him from the days activities. He enjoys playing and has learnt alphabites, numbers and rhymes at.